A Historical Perspective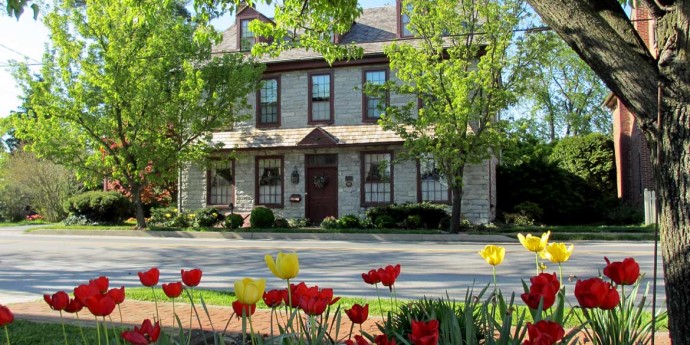 Architecturally and historically, the Limestone Inn ranks among the most important in all of Lancaster County. Although based on a formal, symmetrically five-bay Georgian house plan with a central hallway, the home has certain Germanic overtones. The pent roof, decorative tumbling between the 2nd floor windows, and a feeling of verticality marks the dwelling as a link between distinctly medieval and purely formal Georgian architecture.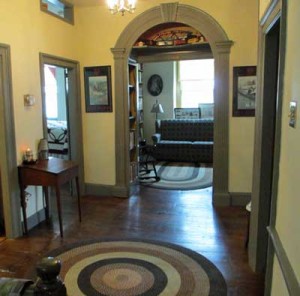 Built for a local merchant in 1786, this elegant limestone residence housed the first Chief Burgess of Strasburg and the first Post Office in 1805. From 1839 to 1860, the principal of the Strasburg Academy boarded up to 50 boys attending the school that was erected behind the home. The tallcase clock in our foyer dates to 1800; the clockmaker was Martin Schreiner and is #76 out the 300+ he made in his career; he later went on to establish a pauper cemetery in Lancaster. The Schoolmaster's desk in the 2nd floor office dates to the 1860's and is thought to be from neighboring York County.  It stands over 8 feet tall it is a 2-piece desk with double glass doors on the top.
Our second floor "office" was added during a 1970's renovation.  The owners at the time resurrected the exterior of the home which was covered with stucco and with formstone.  They chipped it off by hand and found that the original Lancaster County limestone was in excellent shape including down to the carved initials by the front door.  Then the mid-1980's saw the birth of The Limestone Inn and the completion of the interior renovations by the previous owners.