Wineries in Lancaster County
September 26, 2021
Lancaster has some terrific wineries and tasting rooms and we are happy to help you find them all.  Here's a list to help you explore the Wineries in Lancaster County while also tasting some fantastic wines.  To book with us head to www.thelimestoneinn.com/contact/.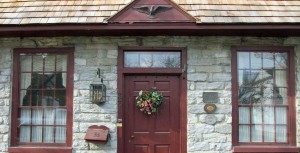 All of these wineries in Lancaster County are an easy drive from our front door.  Be safe.
Cullari Vineyards and Winery is a Hershey, PA winery with a small tasting room at the Shops at Brickerville (Lititz).  Their wines tend to be on the sweet side.  Their most popular wine, Coco Nostra, is a chocolate wine made in Hershey, PA, the sweetest place on earth. It has been their number one best seller for eleven years in a row!
Mt. Hope Winery is PA's original winery, brewery, cidery and distillery with five locations in Lancaster County. Their family-owned business has been crafting memories for over 26 years and they are proud to be the premiere destination for all who appreciate handcrafted beverages, food and historic properties. With our history of innovation in the wine industry as well as a full range of award winning wines, Mt. Hope is committed to bringing you new experiences time after time.
Nissley Vineyards is a family-owned and operated vineyard that has been in operation since 1977. The vineyard was established on the site of an 18th century farmstead, with stone arch winery buildings surrounded by meadows, woodlands, and many acres of vines. Since its founding, Nissley Vineyards has grown to become one of Lancaster County's most successful producers of varietal wine.  Their Summer Concert Series is one of the hottest tickets in town every year.
Award-winning wines from California, right in Lancaster PA. Step inside and you'll be transported to Napa Valley. The winery's tasting room is located in a strip mall next door to a Sushi Restaurant, but don't let the location fool you – once you step inside, it feels like the heart of wine country. Thorn Hill Winery was started by two friends who are passionate about fine wines and good food. They've been making wine for more than 20 years and their experience shows through in every sip.
Nestled in the rolling hills of Mount Joy, Pennsylvania, The Vineyard at Grandview is a family-owned winery with more than 22 acres and over 15 grape varieties. With great views from their back deck and live music on weekends, they have something for everyone. Visitors can enjoy wine tasting or just relax outside while enjoying the scenic view.
Waltz Vineyards is a small, family-owned winery that produces fantastic award-winning wines. The grapes are sourced from their own vineyard in Manheim, PA. The vineyard offers sweeping Lancaster County views & occasionally hosts special events with live music.  The also have tasting rooms in Lititz, PA and Intercourse, PA where they offer the opportunity to taste their wines as well as learn about wine making.
Weathered Vineyards is a family owned winery located in New Tripoli, the Lehigh Valley PA.  This winery produces Bordeaux-Burgundy style wines including Chardonnay, Merlot, and Cabernet Sauvignon.   While most of their wines are on the dry side, they do produce semi-sweet and sweet wines, so there's something for everyone to love.  They have a tasting room in Ephrata PA where you can taste their wines, enjoy Mediterranean Bistro Cuisine & listen to live music on Friday & Saturday evenings.
Amidst the scenic farmland of Lancaster County, enjoy the views at Britain Hill as it truly captures the beautiful simplicity of Lancaster.
Enjoy the wineries of Lancaster County!